Skip to Content
Tackling Aging Skin With Thermage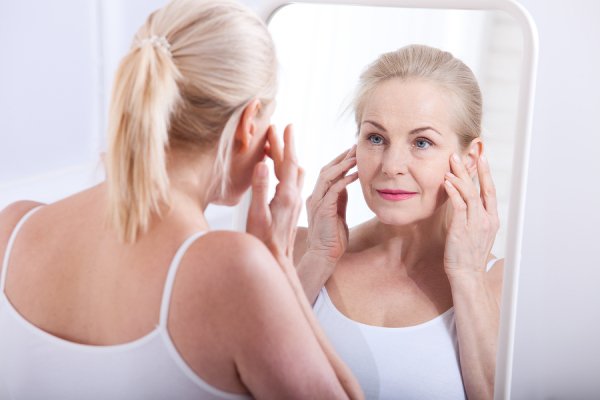 Wrinkles are one of the most common complaints people have about their aging skin. Everyone will develop wrinkles eventually, particularly individuals who have had lots of unprotected exposure to the sun. But just because wrinkles are inevitable doesn't mean you can't fight them effectively. Thermage can help. This med spa treatment uses radiofrequency energy to tighten the skin and encourage a youthful appearance.
How Thermage Works
Radiofrequency energy has been used to treat wrinkles for more than a decade, and medical spa providers trust its excellent track record of safety and effectiveness. The treatment begins with a comfortable cool-down of the skin to protect the surface layers. Then, the device targets energy to the treatment area. This energy penetrates underneath the skin, where it acts on the collagen. The treatment finishes with another cool-down of the surface skin.
What It Does
By remodeling the structure beneath the skin, this treatment produces smoother, more even skin. It results in a more youthful look, with facial features that have a better definition. Bulges, dimples, and wrinkles are all minimized. These exceptional results are produced without the need for surgery, injections, or downtime.
What to Expect
When you arrive at the medspa, the provider will examine your skin and ask you some questions about your cosmetic goals. You'll have the opportunity to ask your questions about the procedure and what to expect afterward. Thermage can be used to treat the face or neck, or larger body areas. Your provider will adjust the equipment and place the device over the areas to be treated. You'll feel alternating heating and cooling sensations. It typically takes less than an hour to treat the face. If you're treating a larger body area, your appointment may last up to 90 minutes.
How Results Develop
Just one treatment is all that's needed to see real results from Thermage. You'll start seeing results soon after your treatment. During the following six months, you'll continue to notice improvements in your skin's youthfulness. This is because Thermage regenerates collagen, which is a gradual process.
EpiCentre is a leading provider of Thermage for Dallas-area clients, along with many other effective anti-aging treatments. Call today at 214-887-1577. Our skillful providers can help you look as young as you feel.