Skip to Content

Alastin Skincare® Products
Formulated for Optimal Skin Rejuvenation
EpiCentre Skin Care & Laser Center now carries the below ALASTIN Skincare® products. ALASTIN Skincare products are cruelty-free, paraben-free, and gluten-free, and are formulated for optimal skin rejuvenation. Specifically designed for plastic surgeons and dermatologists, ALASTIN Skincare products prepare and increase skin receptivity before a procedure while enhancing the healing process to optimize the overall procedure result.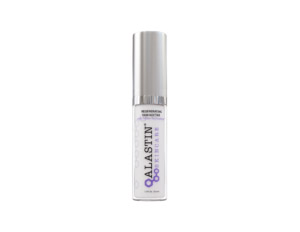 Regenerating Skin Nectar with TriHex Technology®
Designed to support your skin before, during and after cosmetic procedures, this product works with the skin's natural regeneration process and assists in improving the appearance of your skin. It can be applied immediately post-procedure for faster recovery and healthier-looking skin.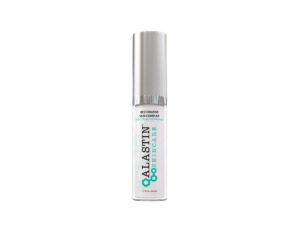 Restorative Skin Complex with TriHex Technology®
Restorative Skin Complex with TriHex Technology® is the flagship product of the Restore and Renew line. It helps restore and maintain skin health for a vibrant, youthful appearance. Emollient formulation with key ingredients to help volumize and lift aging skin. Synergistic ingredients combat all visible signs of aging for the face, neck, and décolleté.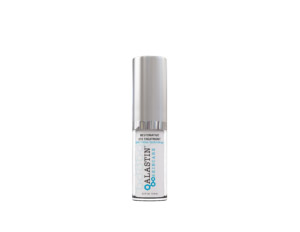 Restorative Eye Treatment with TriHex Technology®
Delivers unique benefits to the delicate eye area which are essential for a rejuvenated appearance. Restorative eye treatment reduces the appearance of fine lines and wrinkles around the eye, diminishes the appearance of puffiness around the eye, as well as improve the appearance of skin firmness around the eye. In addition, this product promotes even skin tone and helps reduce the appearance of dark circles.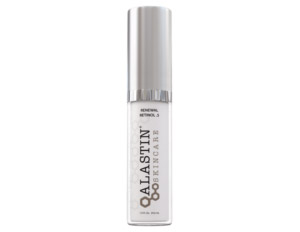 Renewal Retinol 0.5
Renewal Retinol delivers the critical benefits of retinol, which is universally recognized for its ability to combat the signs of aging. Active retinol is encapsulated in a solid lipid, resulting in an anti-inflammatory and anti-irritant formula that can be used every evening. (With our Renewal Retinol .5, Retinol-naïve patients should begin 2 to 3 times a week and titrate up.)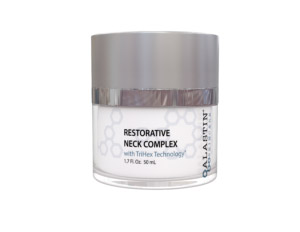 Restorative Neck Complex with TriHex Technology®
This next-generation neck and décolleté firming treatment was specifically formulated to address the unique challenges of the delicate skin below the chin and above the chest such as crepey skin, and photo-aged discoloration accumulated over time. This elegant formulation incorporates TriHex Technology® along with a proprietary blend of peptides and potent antioxidants that supports your skin's natural ability to create new collagen and elastin, and formulated specifically to help improve the firmness, tone, and helps hydrate the skin while reducing the appearance of redness and photo‐aged discoloration.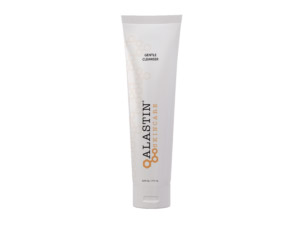 Gentle Cleanser
The gentle, self-foaming cleanser removes impurities without drying or irritating the skin. A unique blend of moisturizers and vitamins designed to clean, soothe, and soften the skin without upsetting the skin's delicate moisture balance.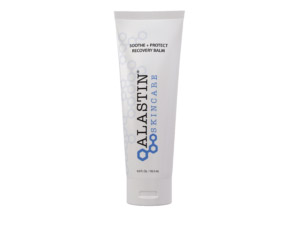 Soothe + Protect Recovery Balm
A highly emollient formulation designed to moisturize, soothe, and protect the skin following rejuvenating cosmetic procedures. This product hydrates any compromised skin, supports the renewal of post-procedure skin, and helps to restore the barrier function of the skin.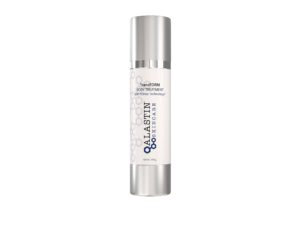 TransFORM Body Treatment
TransFORM Body Treatment with TriHex Technology can be used in synergy with energy-based body fat reduction, or body skin tightening procedures as a post-procedure topical treatment. This unique formulation utilizes our patent-pending LipoDRONE TM Delivery System to target the fat layers of the skin and help to accelerate the body's natural removal process of post-procedure fat debris. The addition of TriHex Technology helps to support the production of new collagen and elastin to address skin laxity, texture, and crepiness post-body contouring procedures, and, as an ongoing standalone treatment.
Be the Most Beautiful You
Schedule a Consultation Today