Skip to Content
Looking for Effective Laser Hair Removal Near Dallas, TX?
ACHIEVE THE SMOOTH AND SOFT SKIN THAT YOU'VE ALWAYS WANTED.
PERFECT FOR ALL AREAS OF THE BODY, HEAD TO TOE!
Say Goodbye to Unwanted Hair with Full Body Laser Hair Removal
At EpiCentre Skin Care & Laser Center, we're committed to helping you achieve the best possible results with our state-of-the-art laser and medical skin care treatments. Our world-class premier skin care and laser center is unlike any other medical spa you'll experience. With a staff of highly experienced medical professionals, including physician assistants, registered nurses, licensed aestheticians, and medical assistants, we maintain the highest standards and have years of experience doing so.
When you need effective laser hair removal in Dallas, TX, and the surrounding areas, look no further. We offer the best in laser hair removal treatment and technology. Utilizing the most advanced lasers, our medical professionals map out a treatment plan that will keep your unwanted hair away for good. Whether your desired treatment area is small such as your chin or bikini, or larger such as your legs and back, our laser hair removal professionals will ensure you receive safe and effective treatments every time. Call us today to learn more about laser hair removal!
How Does Laser Hair Removal Work?
Using highly concentrated energy, our laser hair removal treatment process targets hair follicles and emits pulses of light to stop the growth of the hair. The entire process usually requires a series of treatments. However, many patients see results after the first treatment. Over the next one to three weeks, the treated hair falls out. Fewer hairs will grow back with every treatment session, leaving you with smooth, glowing skin.
How Many Sessions for Laser Hair Removal Does It Take to Work?
Hair is reduced with each treatment, and results are observed after four to six sessions. The number of sessions will differ depending on your hair color, hair type, body area, and skin tone. Laser hair removal works best when your hair follicles are mature, but our hair is always in different stages of growth. By having a series of treatments done, you can be sure you're targeting the hair follicles at the right time for permanent reduction.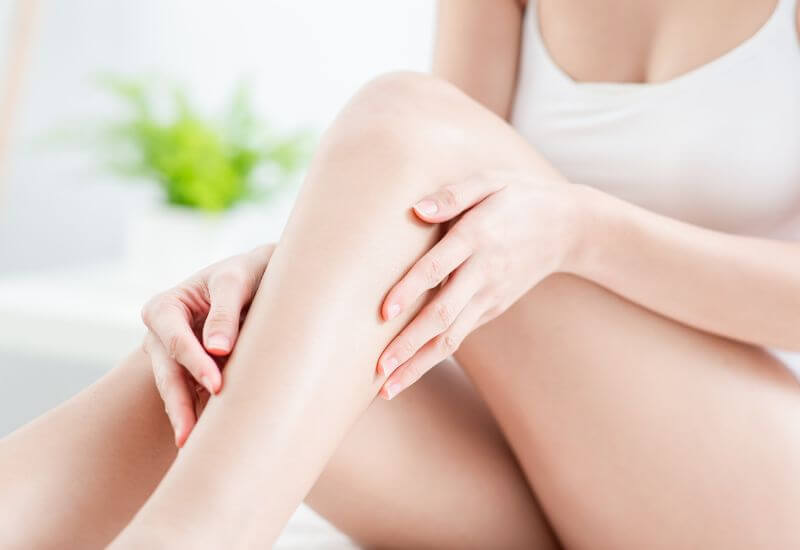 Which Parts of the Body Can You Treat with Laser Hair Removal?
The most common areas of the body to use laser hair removal include the face, legs, underarms, and back. We also offer bikini line laser hair removal, full-body laser hair removal, and Brazilian laser hair removal treatments. All your hair removal concerns can be treated with our innovative, effective, and unique treatment process:
Stubborn hair
Dark hair or skin
Fine or coarse hair
Large body areas that require quick treatment times
Small sensitive areas
Medium complexion and thickness
What Are the Benefits of Laser Hair Removal?
Laser hair removal is incredibly useful for removing unwanted hair from most parts of your body. Key benefits of using our laser hair removal treatment include:
Precision – Lasers can precisely pinpoint mature, coarse hairs while leaving the skin surrounding it undamaged.
Speed – Every second, laser hair removal can treat an area approximately the size of a quarter. Small areas such as your chin and upper lip can be treated in less than a minute, while larger areas may take up to one hour.
Predictability – Laser hair removal has a good track record of effectively reducing unwanted hair for most patients within four to 8 treatment sessions.
How Can You Prepare for This Procedure?
Laser hair removal is a medical procedure that requires training to perform and carries potential risks. If you're getting laser hair removal, you want to be sure you're getting the treatments done by a licensed professional who has experience in the process.
Before having a laser hair removal treatment done, you should:
Limit plucking and waxing the hairs
Avoid sun exposure for three weeks before and after the treatment
Discuss any medications you're taking with the medical professional performing the laser hair removal procedure
Remove any makeup or creams from your skin
Shave the area within 24 hours before the treatment session
What Can I Expect During the Treatment Process?
If the hair you're having treated is present, the provider will remove the hair from the area. Usually, a topical numbing medicine is applied to the area about 20 minutes before the treatment to increase your comfort level.
The provider will give a pulse of light to the area you want to be treated and watch the area for several minutes to make sure the best settings were used, as well as check for any reactions to the treatment.
What Does the Recovery Process Involve?
Once your laser hair removal treatment is finished, you'll be given an ice pack to ease the discomfort of the treated area. You can schedule your next treatment session for four to six weeks later.
For the next few days, the treated area of your skin will look and feel like it's sunburned. Cool compresses and anti-inflammatory creams may help. If any part of your face was treated with laser hair removal, you could wear makeup the next day unless your skin is blistering or you see signs of a bad reaction. Over the next month, your treated hair will fall out.
Am I a Good Candidate for Laser Hair Removal?
At EpiCentre, we will do a thorough evaluation to ensure you're a good candidate for laser hair removal. Different factors can play a part in your treatment plan, which we will consider. Most importantly, determining your skin type, hair color, and medical history to properly select the right laser technology which will give you the optimal result from each treatment.
Why Choose EpiCentre?
With our team of professional medical staff and doctors providing medical skin care treatments for residents throughout Dallas, TX, and the surrounding areas, EpiCentre is truly an oasis for your skin. We're dedicated to ensuring you feel more beautiful when you leave than you do when you arrive.
Offering premier laser hair removal services, we can help restore your confidence and bring back your glow. Contact us today to learn more about laser hair removal or schedule an appointment. We look forward to hearing from you!
Be the Most Beautiful You
Schedule a Consultation Today