Skip to Content
Juvéderm Ultra Plus in Dallas, TX
Treatment to Restore Your Skin's Youthful Appearance
EpiCentre Skin Care & Laser Center is proud of the many treatment options we offer our patients in Dallas, TX. Juvéderm Ultra Plus XC is a fantastic option to turn back the clock on facial lines and wrinkles and achieve smoother, plumper lips and skin. Your skin loses its volume and elasticity over time. When you add genetics and environmental factors to this natural process, your face can end up with moderate to severe folds and lines. Examples of common lines include corners, parentheses, and marionette lines forming around your mouth and nose. We recommend Juvéderm Ultra Plus to fill in the lines on our patients' faces with long-lasting, natural-looking results. If you have deep lines and wrinkles or volume loss in your lips and face, reach out to us to find out whether Juvéderm Ultra Plus XC is right for you. Our priority is producing the best possible results for every patient based on their individual needs. Let us evaluate your skin and advise you on our collection of dermal treatments.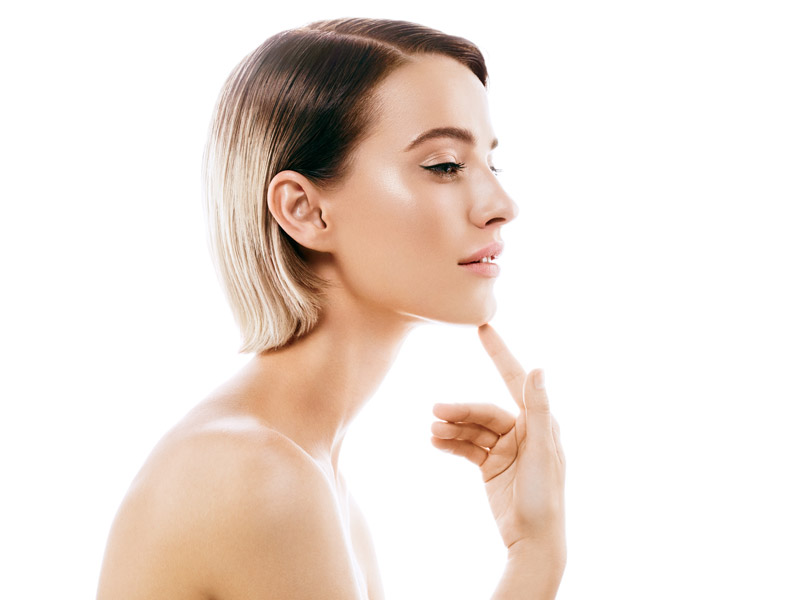 What Is Juvéderm Ultra Plus?
Juvéderm includes injectable gel dermal fillers made with hyaluronic acid to correct issues like wrinkles and facial lines, re-shape the face, and fill in areas with lost volume. It can also be used as a lip filler. We inject it into the lips to shape them and make them plumper. Juvéderm offers various lines of injectable fillers to plump your skin and improves its volume and appearance. EpiCentre Skin Care & Laser Center is proud to offer Juvéderm Ultra Plus XC to our patients. This line of dermal filler is a colorless hyaluronic acid gel designed to smooth moderate to severe wrinkles and folds, especially those located around the mouth and nose. The benefits of treating your facial tissues with Juvéderm Ultra Plus include plumper skin and corrected facial wrinkles and lines, from fine lines around your lips and eyes to deeper folds like marionette lines.
The Difference Between Juvéderm Ultra & Ultra Plus
Both options effectively treat your wrinkles and lines to restore your youthful facial appearance and add volume to your lips. The key difference between Juvéderm's Ultra XC and Ultra Plus XC treatments is the severity of volume loss and age lines. Skincare Professionals use Juvéderm Ultra XC to treat slight and moderate wrinkles and re-shape or add volume to your lips. Juvéderm Ultra Plus XC is meant to treat moderate and severe wrinkles, facial shaping, nasolabial folds, and areas suffering greater volume loss. The aesthetic professionals at EpiCentre Skin Care & Laser Center work with you to determine the treatment option that will work best for your facial condition. If you have lost a significant amount of volume or show severe wrinkles and lines, we may advise you to correct these issues with Juvéderm Ultra Plus.
The Details & Process of Receiving Treatment
Our aesthetic professionals have advanced training and experience administering this treatment option in patients with advanced lines, wrinkles, and volume loss in their faces. We skillfully inject the gel filler into the dermal layers, and the hyaluronic acid plumps the skin and smooths out lines and wrinkles. We also use Juvéderm Ultra Plus XC to plump lips and shape them. The filler works naturally, and while you see immediate improvement, it may take two to three weeks to settle into your skin. Side effects of treatment include redness, swelling, lumps or bumps, tenderness, bruising, firmness, and discoloration. Dermal filler injections typically require little recovery time. You can usually return to your daily life immediately following your appointment. You can expect the effects of Juvéderm Ultra Plus XC to last about 12 months, but you might need a touch-up between six and nine months after your initial injections.
Contact Us to Schedule Skincare in Dallas, TX
Smoothing your skin with Juvéderm Ultra Plus only requires injections every six to 12 months, making it a convenient skincare option at a lower cost. The process takes some time for the injections to show complete results, but you will see improvement in the days following your treatment. EpiCentre Skin Care & Laser Center offers regular treatments using this gel filler on moderate to severe facial folds and lines. Our expertise and dedication to your satisfaction ensure you always get the most suitable option for your aesthetic condition and needs. Contact us today to schedule an appointment with our skincare professionals. We will discuss your ambitions and examine your skin to determine whether Juvéderm Ultra Plus is the best choice for you.
Be the Most Beautiful You
Schedule a Consultation Today