Skip to Content
Looking for Laser Treatments & Skincare in Dallas, TX?
The Experts at EpiCentre Med Spa Can Help!
At EpiCentre Skin Care & Laser Center, we are dedicated to helping you achieve the best possible results with our personalized skincare approach. What distinguishes EpiCentre as a world-class premier skincare and laser center is our dedication to excellence in providing medical skincare for our patients. Unlike many other medical spa and skincare locations, our experienced staff of physician assistants, registered nurses, licensed aestheticians, and medical assistants maintain the highest levels of qualifications and have years of experience. Our physicians at Dallas Plastic Surgery Institute are on-site as well. Patient safety is our top priority, and we are directed by national and world-renowned local plastic surgeons and physicians. All the treatments, services, and products we offer have been carefully screened and tested by our physicians, who serve as patient advocates in evaluating new technologies and their proposed benefits.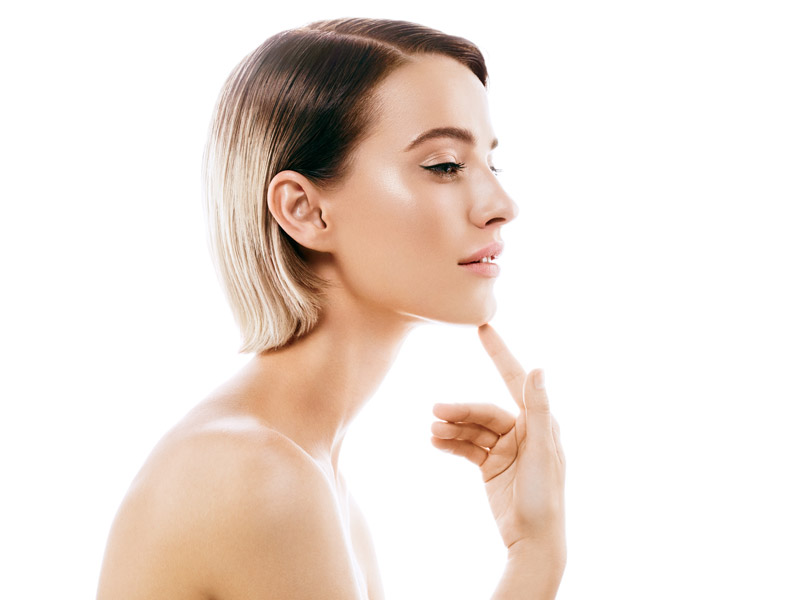 EpiCentre Skin Care & Laser Center's Services
From injectable fillers to laser treatment services and everything in between, our team aims to provide a comprehensive experience for you right here in Dallas. Your skin is a complex organ and goes through many changes as you age. No matter which stage of life you are in, you can benefit from professional skincare from a medical spa that has years of experience and excellent patient reviews. We take pride in being a trusted resource for our patients. We know that beautiful skin leads to a beautiful outlook on life. The services we provide include:
Re-energize your skin with a HydraFacial treatment. Through exfoliation, extraction, antioxidants and peptides, your skin will be glowing and left feeling hydrated, smooth, and completely rejuvenated. We are proud to be recognized by The Dallas A-List 4 times as the Best HydraFacials in Dallas!
The neck is one of the places that people tend to forget about when it comes to skincare, but it's one of the first places on your body that starts showing signs of aging. The skin on the neck is thinner and weaker, and most of us forget about it in our daily skincare routine. We have several skincare solutions that can help tighten and rejuvenate your neck.
You may primarily focus on your face when it comes to keeping those wrinkles and age spots away, but your hands can make you look older than you actually are! People tend to ignore their hands and arms in their daily beauty routine, but it becomes essential to take care of them if you want them to look youthful. We offer several body treatments to combat signs of aging in areas other than your face. Our hands are generally uncovered, and we use them for multiple things. Commonly faced beauty problems people experience include wrinkles, laxity of the skin, dark spots and broken capillaries on the entire body, unwanted hair, and uneven skin tones.
Like the neck, the skin on your chest is one of the first areas of the body to show signs of aging. Most women often prioritize treating the skin on their face and ignore the chest in their skincare regimen, especially when it comes to sun protection. Neglecting this region can lead to a mismatched skin appearance over time.
The abdomen is a common trouble area for many people, and it can be hard to tone this area of your body with simple dieting and exercise alone. We have several skincare treatments that can target this area of your body for the best results possible.
EpiCentre Skin Care & Laser Center offers specific skin treatments to not just shape up the legs but also beautify them before you show them off to the world. Our skincare specialists can consult with you on which laser therapy treatment will allow for the best results for your specific condition. We offer several skincare treatments to help you achieve the legs of your dreams!
Re-Energize Your Skin With Our Facial Treatments
Relax and enjoy a deep pore cleansing facial treatment to re-energize your skin. Through exfoliation, steam, and a rejuvenating mask, your skin will be left smooth, hydrated, and with a rejuvenated glow. EpiCentre Skin Care & Laser Center is proud to be recognized by The Dallas A-List 4 times as the Best Facials in Dallas! Some of the facial treatments we offer include:
HydraFacial MD®
Injectable Fillers
Botox/Dysport
Laser Treatments
Chemical Peels
Look & Feel Radiant With Skin Treatments
The skin treatments we offer at EpiCentre will not only improve the way your skin looks but will improve how you feel. With modern advancements in skincare, you can have a say in the way aging affects your skin. Our team has been helping patients get the most innovative, next-generation anti-aging solutions on the market today. Some of the skin treatments we offer include:
Ultherapy
MOXI/BBL/Halo Laser Treatments
ThermageFLX
Eclipse Micropen Elite
Morpheus8
Optimize Your Physique With Our Body Treatments
The nonsurgical options available at EpiCentre Skin Care & Laser Center are great for patients who want to improve the way they look and feel with little to no downtime. Whether you want to trim and optimize your physique or eliminate sweat and odor glands in your underarm area, we offer several body treatments designed to enhance the way your body looks. You can slim your midsection, treat cellulite, and even improve the appearance of stretch marks without invasive surgery. Some of the body treatments we offer include:
CoolSculpting
miraDry
Endermologie
InMode Evolve Trim/Tone/Tite
ThermageFLX
Achieve Soft & Smooth Skin With Laser Treatment Therapy
Laser, light, and radiofrequency technology can offer significant benefits for your skin tone and quality in several different ways. Our med spa has the most popular laser therapy treatments on the market today. Additionally, these treatments have been carefully selected to deliver highly satisfying results for our patients in the safest possible way. The laser therapy treatments we offer include:
Halo
MOXI
BBL HERO
ClearSilk
Fraxel
Laser Hair Removal
diVa Laser Vaginal Therapy
Injectables & Fillers for Easy, Nonsurgical Solutions
Reversing the effects of aging and natural wear and tear on your skin is an essential part of the cosmetic industry. You want a long-lasting solution surpassing traditional makeup, creams, and lotions, but without the discomfort and downtime of surgery. Our experts help our patients restore their skin's youthful feel and appearance with safe injectable fillers. Injectable dermal fillers go into the soft tissue of your skin to give it a smoother, fuller appearance.
Dermal fillers correct lines and wrinkles and fill out the volume of your face to give you a more youthful appearance. Our team of medical professionals is well-versed in our patients' levels of severity and the best filler options to restore their youthful appearance.
Let us evaluate your volume loss, wrinkles, and folds to create a customized treatment plan. Some of the injectables and fillers we offer include:
Botox
Dysport
Juvederm
Restylane
Sculptra
RHA
Radiesse
What Skin Care Products Do You Offer?
Taking good care of your skin is about more than just beauty. It's important to establish an excellent skincare regimen to help you age gracefully, have fewer wrinkles and less sagging skin. Due to the natural aging process and environmental factors, your skin gets dryer and rougher over time. The skin care products we offer patients can help you combat aging and take control of the issues you have with your skin.
Because effective skincare requires accurate analysis and careful monitoring, you want to make sure you're selecting the best skincare products to match your specific needs. During your consultation with a specialist, you will create a customized medical treatment plan for your skin using products containing active ingredients which are stronger than over-the-counter skincare products at retail stores and salons.
Some of the benefits of establishing a skincare regime with our top-rated skincare products include:
Exfoliation
Pigment Control
Protection from Sun Damage
Cell Stimulation
Wrinkle Improvement
Mass-market skincare products and cosmetic companies aren't right for your specific skin type. If you're looking for the best skincare products in Dallas and surrounding areas, stop by our med spa, and we will help you find a personalized solution.
Check out the specials we have available to save money on high-quality services and treatments. Be sure to check back periodically for new monthly and seasonal specials!