Skip to Content
Skin Rejuvenation Treatment
Close-up Ready with a Forever Young BBL Photofacial in Dallas, TX
Forever Young BBL Photofacials are the skin rejuvenation treatment that gets you camera ready. If you've ever felt less confident because of an uneven skin tone, or have had little spots of discoloration covered up with makeup, there's a simple solution! Contact EpiCentre Skin Care & Laser Center to schedule a personal consultation, and ask us if the Forever Young BBL Photofacial is right for you. Even if this specific technology isn't what your skin needs, our medspa has a variety of treatments to address any kind of skin condition you'd rather live without.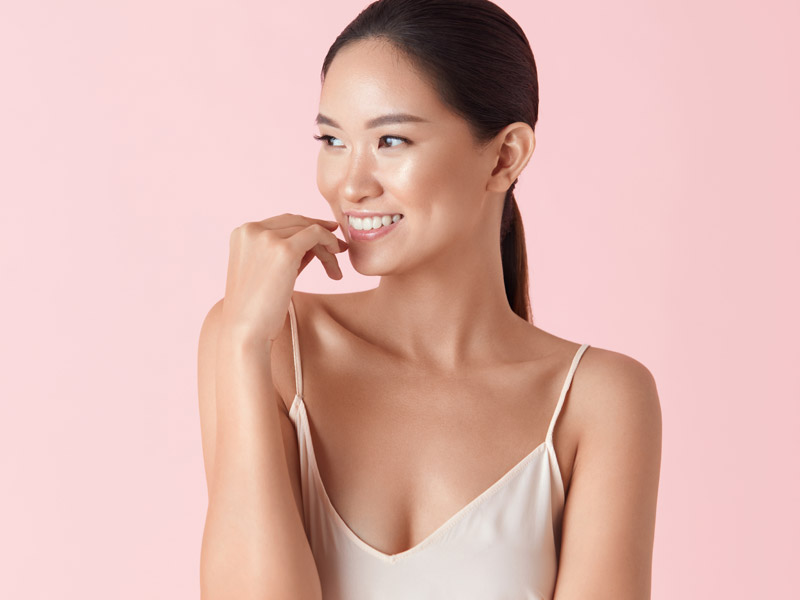 How Forever Young BBL Photofacials Work
Forever Young BBL Photofacial uses intense pulses of light to penetrate deep into layers of skin cells. The light pulses cause both collagen and blood vessels to shrink below the epidermis layer. It also helps lift and break up dark spots and hyperpigmentation areas. The non-invasive treatment method also makes it safe and effective for areas on the neck, chest, shoulders, back, arms and legs.
The full results of the treatment will be visible over the course of a few weeks, redness will fade naturally and dark spots will flake off on their own. You'll begin to see smoother and clearer skin with each passing day! We recommend about three to five sessions to achieve lasting results.
Why Photofacials Help Your Skin
Unlike ablative laser resurfacing, which burns away the top layers of skin and requires weeks of recovery time, the wider light range used in Forever Young BBL Photofacial means it doesn't penetrate the skin as deeply as a focused and narrow laser, so it's a non-ablative treatment that treats only the uppermost layers of skin. There is less downtime and redness after the procedure, and there is less discomfort due to the lower temperature light pulses when compared to an ablative laser. This means that a Forever Young BBL Photofacial is most effective for hyperpigmentation that is close to the surface of the skin. For deeper acne scars and discoloration, you may need a combination of treatments, or the Halo laser by Sciton, to achieve the results you want. A personalized consultation with the EpiCentre Skin Care & Laser Center will help you understand which of our medspa treatments are best suited to your skin condition, color, and desired aesthetic.
Eligible Candidates for Forever Young BBL Photofacial Treatments
Any adults with uneven skin tone, hyperpigmentation, redness, or blotchy skin will see improvement with photofacials. You'll also see results if you have large, visible pores, freckles, fine lines, or rosacea. In order to experience photofacial BBL technology safely, however, it's important to discuss all medications, like Accutane or other strong antibiotics, with your provider before receiving treatment.
Part of what makes photofacial / BBL so effective can also cause a potential risk for certain skin types. Because it targets dark skin in order to break up spots and hyperpigmentation, people with tanned or naturally dark skin may be at a higher risk for skin discoloration, or even darkening melasma patches and hyperpigmentation. It's best to wait until the winter months or schedule Forever Young BBL Photofacial when your skin is as pale as possible so that it targets only the remaining, unwanted dark spots and redness.
Why Clients Choose EpiCentre Skin Care & Laser Center
As a world-class skincare and laser center, EpiCentre Skin Care & Laser Center is dedicated to excellence in medical-grade skin treatments. Each client is treated as an individual, with a personal story, health history, and skin goals. It's our mission to provide the widest range of current treatment options to customize a safe and effective treatment plan. Our board-certified doctors and providers ensure that patients are screened properly and only pursue treatments and products that are appropriate for their skin type, condition, texture, color, and medical history. We know that a one-size-fits-all approach is not only less effective but also potentially dangerous when it comes to the most advanced skin treatments and technologies offered in our medspa. At EpiCentre Skin Care & Laser Center, you'll be able to relax as our medical team creates a tailored approach for reaching your best possible skin.
Be the Most Beautiful You
Schedule a Consultation Today