Skip to Content
RADIESSE® Treatment in Dallas, TX
A New Generation of Long-Lasting Facial Contouring Fillers
EpiCentre Skin Care & Laser Center provides RADIESSE® treatment at their state-of-the-art facility in Dallas, TX. RADIESSE® offers superior versatility for both cosmetic and reconstructive use. The unique composition of RADIESSE® provides the immediate visual improvement commonly found with other popular fillers but with the added benefit of much longer-lasting results. Because RADIESSE® contains a component naturally found in our bones and teeth but does not contain animal collagen, it does not require a skin test. These unique advantages make Radiesse ideal for facial shaping and contouring, correcting irregularities or imbalances, recreating volume in areas where the body's natural collagen is depleted, and other therapeutic applications.
What is RADIESSE®?
RADIESSE® is an injectable, non-surgical, long-lasting facial contouring filler. RADIESSE® filler is used for smoothing moderate to severe facial wrinkles and folds, such as nasolabial folds. Nasolabial folds are the creases that extend from the corner of the nose to the corner of the mouth. This type of dermal filler can also help correct volume loss in the back of the hands.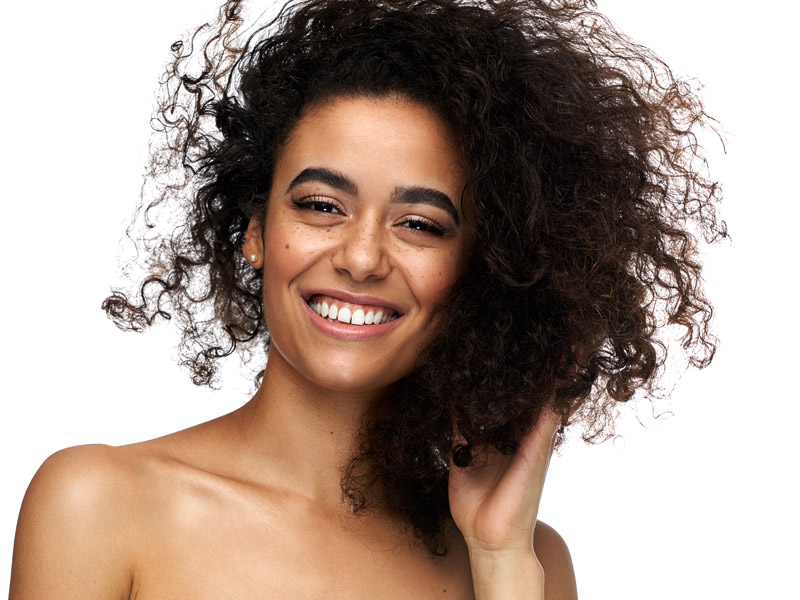 Why Use RADIESSE®?
RADIESSE® is often used to fill laugh lines or deep scars, restore lost volume to the back of the hands, and reinstate a youthful appearance to the skin. This dermal filler is also indicated for use in people with HIV who have lost fat in various areas of their face. RADIESSE® treatments are commonly used for:
Jawline
Cheeks
Nose
Chin
Nasolabial folds
Mouth lines
Marionette lines
Depressed scars
The Benefits of RADIESSE®
RADIESSE® offers various benefits to patients with a wide range of cosmetic and restorative needs. Not only is this filler an excellent treatment option for reversing the effects of facial aging. Because of its natural composition, RADIESSE® does not require allergy testing, and there is virtually no risk of an allergic reaction. The benefits of RADIESSE® include, but are not limited to, the following:
Non-allergenic
Quick treatments
Can fill fine lines, wrinkles, and acne scars
Can be molded to recounter cheeks, jaw lines, and noses
No downtime after treatment
Offers long-lasting results
How Does RADIESSE® Work?
RADIESSE® contains a gel-carrying calcium called hydroxyapatite, which is found naturally in the body. This calcium is needed to form collagen. Having an ample supply makes it easier for tissues to produce more collagen. RADIESSE® helps form structures beneath the skin layers so new tissues can grow between these. The injection procedure lasts around 15 minutes and provides patients with immediate results. Results will improve over time, and patients can see them usually for one year or more.
Who Can Undergo RADIESSE® Treatment?
RADIESSE® treatment is best used in people between the age of 35 and 60 who wish to enhance and define their features without surgery. It is ideal for adults wanting a non-surgical alternative that can correct frown lines, marionette lines, and more. RADIESSE® should not be used by those with an allergy to any component of the product or those who are pregnant or breastfeeding.
How Long Does RADIESSE® Last?
RADIESSE® is a long-lasting dermal filler. The results of treatment can last roughly 15 months. A touch-up treatment after seven months is strongly recommended.
Contact Us Today for RADIESSE® Treatment
Whether you're looking for RADIESSE® treatment or another type of skin care service, the professional team at EpiCentre Skin Care & Laser Center has you covered. Our world-class skincare and laser center is dedicated to providing the best medical skincare to our valued patients. To help ensure this, all of our products and treatments have been carefully screened and tested by our highly-trained physicians. Contact us today to learn more about RADIESSE® before and after results or to schedule a consultation.
Be the Most Beautiful You
Schedule a Consultation Today