Skip to Content
BOTOX® Fillers in Dallas, TX
Turn Back the Clock on Aging
EpiCentre Skin Care & Laser Center provides BOTOX® cosmetic for residents of Dallas, TX and the surrounding areas. As BOTOX® experts, you can rest assured you're in good hands when you choose our skin care and laser center for BOTOX® cosmetics. BOTOX® is one of the most popular ways to turn back the clock on aging by erasing fine lines and facial wrinkles in both men and women. In fact, more than six million BOTOX® treatments are administered each year, making it one of the most successful methods available to reduce facial wrinkles. In addition to BOTOX®, we also offer a wide range of other skin-tightening solutions that double as skin care.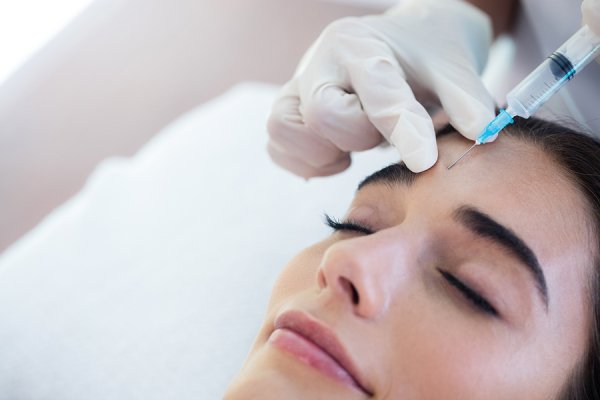 What is BOTOX®?
BOTOX® is an FDA-approved prescription medicine that relaxes the muscles below the skin, stopping targeted muscles from sagging into wrinkles. BOTOX® injections aren't a new skincare procedure and are talked about frequently as a solution for removing fine lines and wrinkles. BOTOX® works using tiny facial injections with a fine needle in the targeted muscle area. The protein then blocks signals between the nerve endings and muscle, allowing the muscle to relax and smooth the fine lines of the skin.
The Benefits of BOTOX®
BOTOX® injections can offer patients a wide range of benefits. Not only can these injections reduce the severity of facial wrinkles, but they can also help treat various conditions. BOTOX® benefits include:
Removal of visible signs of aging
Migraine and headache prevention
Reduced excessive sweating
Relieved muscle tension
Reduced joint pain and TMJ
Botox® Before & After
*Individual Patient Results May Vary
BOTOX® Can Help You Feel More Confident
If you choose BOTOX® to feel more confident in your own skin, then we want you to be full of confidence when choosing a treatment with our med spa. After all, achieving the look you wish for should be an exciting treatment process, not a nerve-wracking one. The EpiCentre Skin Care & Laser Center team is here to dispel some common concerns about BOTOX® and help you make an educated decision. Here's our guide to the most common questions we receive about BOTOX®, along with some vital information about side effects and treatments that you should know about.
Why Choose Us for a BOTOX® Treatment?
Some patients are worried that the results of BOTOX® will look unnatural or be too severe. Because our med spa team is specially trained to administer BOTOX® and has experience working with a multitude of facial shapes, we'll help you receive superior skincare results with a natural aesthetic look.
Contact Us Today to Learn More About BOTOX®
Whether you want injections to minimize wrinkles with BOTOX® or injectable fillers for your lips the seasoned team at EpiCentre Skin Care & Laser Center can help you reach your aesthetic goals. We have many skin-tightening solutions to choose from and are excited to see which one of our advanced treatments is right for you. If you have any more questions regarding BOTOX® or any of our other skin care treatments, please contact us today to schedule a private, one-on-one consultation with our experienced providers to get personalized details.
Be the Most Beautiful You
Schedule a Consultation Today