Skip to Content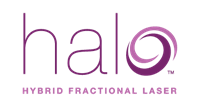 Rejuvenate Your Skin at EpiCentre Skin Care & Laser Center
EpiCentre Skin Care & Laser Center is well-versed in the many skin problems that come with aging, sun exposure, and other daily factors people are exposed to over the years. Your face can end up riddled with fine lines, sunspots and generally lose its flawless, youthful appearance. Our med spa offers various treatment options to address your cosmetic concerns and skin health in Dallas, TX, in the age of selfies and no makeup. Halo Hybrid Fractional Laser treatment is a procedure we are proud to extend to patients because it successfully addresses multiple skin issues at the same time. Halo by Sciton is the world's first and only hybrid fractional laser. We use it as part of our medical-grade, advanced aesthetic treatments, and we have licensed service providers with advanced experience providing treatment with it. Let our caring and talented staff of medical professionals resolve your age- and exposure-related skin issues with fractional laser treatment to give you a Halo glow.
What Is Halo Hybrid Fractional Laser Treatment?
Lasers have been used for years to treat dermal conditions of various types. Halo laser treatment combines two distinctive fractional lasers to deliver exceptional healing and rejuvenation. A Halo Hybrid Fractional Laser gets the term hybrid by treating additional skin conditions in less time using both ablative and non-ablative capabilities. An ablative laser vaporizes your skin's outermost layers to stimulate new skin cell production. This process takes more recovery time, but it results in the skin's surface healing and resurfacing with increased collagen production. A non-ablative laser heats the skin tissue but does not destroy the cells completely. Instead, it stimulates your natural collagen production, healing and filling in skin imperfections. The process takes place over multiple treatments. Halo laser treatment combines ablative lasers' effectiveness with non-ablative lasers' quick recovery time. It also adjusts the pulse and energy to optimize the intensity by continually measuring the skin's temperature with Dynamic Thermal Optimization (DTO). Patients enjoy glowing, rejuvenated skin within one to three visits.
The Process, Side Effects, & Recovery From the Halo Laser
Before Epicentre Skin Care & Laser Center's medical staff begins your fractional laser treatment, we offer you a light topical anesthetic to reduce any discomfort as we carry out the process. We treat all areas of your face evenly by using motion sensor technology to measure it. This innovative technology tracks your skin's completely treated areas and those requiring further attention. After covering your entire targeted area, we roll the laser across your skin in a crosshatch pattern until the system recognizes the treated area as complete. Treatment is completely customizable using a Halo fractional laser. It precisely targets skin damage and works effectively to improve its tone, texture, wrinkles, fine lines, and pore size. Side effects are usually minimal and may include tenderness, swelling,
Choose Our Dallas, TX Med Spa to Treat Your Skin
EpiCentre Skin Care & Laser Center offers our patients a wide array of advantages to their cosmetic needs. Our broad collection of med spa services covers safe and effective treatment options for your face, chest, abdomen, and other areas of your body. We treat age-related skin issues, stubborn fat that won't budge with diet and exercise, and much more using innovative technology. Your age-related facial flaws have an effective solution available at our medspa. We proudly offer treatments like the Halo Hybrid Fractional Laser to help you look and feel your best and give you a Halo glow. Contact us today to speak with our talented staff about your skincare and other cosmetic needs, and make an appointment to optimize your face and body.
Halo Hybrid Fractional Laser Treatment is available at EpiCentre Skin Care & Laser Center in Dallas, TX. Contact our office today to learn more.
Be the Most Beautiful You
Schedule a Consultation Today