Skip to Content
Restylane® Refyne Treatment in Dallas, TX

Natural Results That Refyne Your Laugh Lines
EpiCentre Skin Care & Laser Center provides Restylane® Refyne treatment to Dallas, TX residents looking for exceptional skin support. You can expect nothing less than the best services and products when you visit our state-of-the-art facility. Our physicians are our patient advocates; they carefully screen and test all our services and products before use. As one of the Restylane® products used at our skin care and laser center, patients can rely on Restylane® Refyne to support their skin and give them a more natural look while maintaining their ability to form facial expressions. So, you always look like you.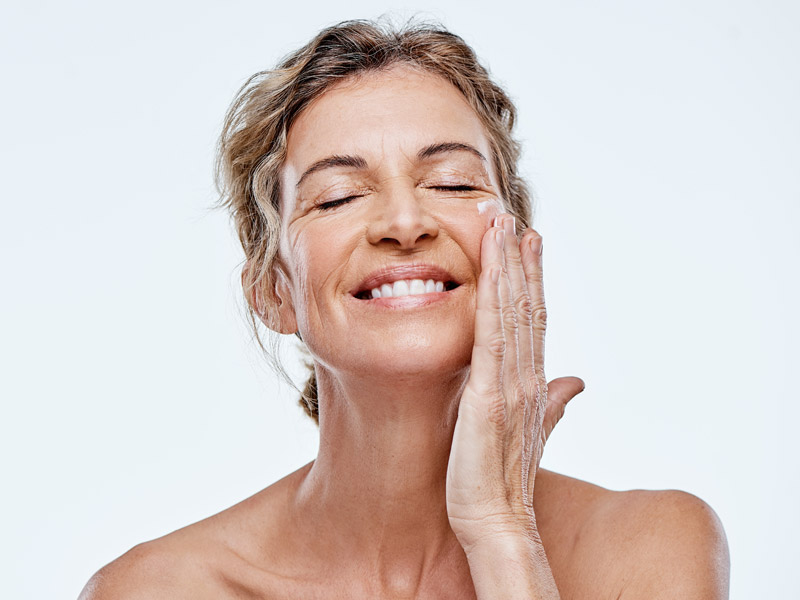 What is Restylane® Refyne?
Restylane® Refyne is a specifically formulated hyaluronic acid dermal filler made with XpresHAn Technology™ that helps correct nasolabial folds and marionette lines. As skin loses elasticity with age, the lines that run from the sides of the nose toward the corners of your mouth (nasolabial folds) and the lines that run from the corner of the mouth toward the chin (marionette lines) appear more noticeable. The unique cross-linking of the gel in Refyne filler is designed to help support your natural expression—for real-life results that help maintain natural movement when you're smiling or frowning
The Benefits of Restylane® Refyne
Since it is constructed with XpresHAn Technology™, Restylane® Refyne is a dermal filler that can maintain flexibility and seamless movement in the treatment area. Additionally, this product produces natural-looking results and correction that lasts for up to 12 months. Treatments with Restylane® Refyne are also quick, taking just 30-40 minutes. They also require zero downtime. Another benefit of Reyne is that its results appear immediately so that you can appreciate the final effects within a week.
Restylane® Refyne Vs. Other Restylane® Products
When it comes to Restylane® products, there are several. The Restylane® product that is best for you and your unique needs is based on your target area and the depth of the lines and wrinkles you want to be reduced or eliminated. Below, we've gone into detail about each of the Restylane® products:
Restylane® Defyne – This latest product in the Restylane® line is designed to restore volume where age has caused the volume to be lost. Usually, this occurs around the lower cheeks. Age-related volume loss is known to cause laugh lines and marionette lines. Restylane® Defyne is FDA-approved to diminish these heavy lines and wrinkles so you can show expression while having volume restored and enjoying the benefits of this top-tier dermal filler.
Restylane® Lyft – This product is similar to Restylane® Defyne in that it restores lost volume in the face, eliminating fine lines and wrinkles. The most significant difference between Lyft and Defyne is that Defyne can treat severe smile lines, while Lyft treats mild and moderate ones.
Restylane® Refyne – This filler flexes the skin to eliminate fine lines and wrinkles. This filler is effective at doing so while the face is at rest and when showing facial expressions. Refyne enables you to fully express yourself because it moves with you while diminishing stubborn lines and wrinkles. This product is most effective with moderate lines and wrinkles.
How Long Does Restylane® Refyne Last?
Results of the Restylane® Refyne dermal filler can last up to 12 months. Results vary from person to person. Restylane® Refyne is used to treat moderate to severe "laugh lines" around the mouth.
Contact Us Today for Restylane® Refyne Treatment
If you're interested in Restylane® Refyne lips, we've got the Restylane® Refyne filler for you. We've got years of experience in the cosmetic industry, so you can have peace of mind when you visit us for dermal fillers and skin care treatments. To learn more about Restylane® Refyne before and after results or to schedule a consultation, contact us today.
Be the Most Beautiful You
Schedule a Consultation Today