Skip to Content
Sculptra® Treatment in Dallas, TX

Giving You a More Natural-Looking Appearance
EpiCentre Skin Care & Laser Center provides Sculptra® treatment to residents in Dallas, TX and throughout the surrounding areas. Sculptra® injections are not an overnight miracle or quick fix, but they produce long-lasting results. This is the first facial injectable that gives you subtle results over time, replacing lost collagen. Sculptra® produces a more natural-looking appearance without giving you away.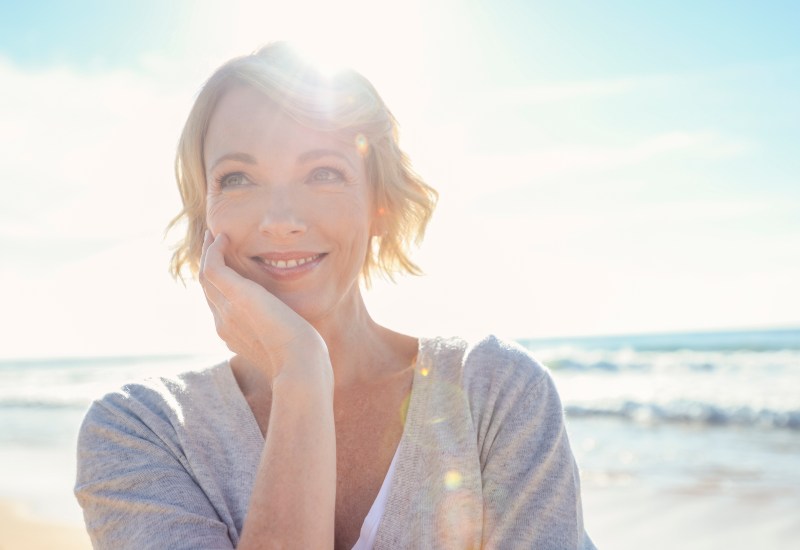 What is Sculptra®?
Sculptra® is an FDA-approved facial injectable made from poly-L-lactic acid, which helps to replace lost collagen, which is the most common protein in the body. This injectable helps correct shallow to deep facial wrinkles and folds that appear with aging by replacing lost collagen. The main ingredient is a biocompatible, biodegradable synthetic material that has been used by physicians for decades.
Why Use Sculptra®?
Whether you want a Sculptra® butt lift or you want to reduce the appearance of your smile lines, marionette lines, and wrinkles, this injectable can help. Sculptra® can be used to correct unwanted facial lines and wrinkles, soften bony areas of the face, plump shallow areas of the face, help the body produce more collagen, and so much more.
The Benefits of Sculptra®
Sculptra® can provide a wide range of benefits. Not only can Sculptra® correct unwanted facial lines and wrinkles, soften bony areas of the face, plump shallow areas of the face, and help the body produce more collagen, but it also offers patients various other benefits, including the following:
Gradual process
Natural results
Long-lasting results
Prompts collagen development
More facial volume
Smooths skin texture
Hypo-allergenic
Minimally-invasive
How Does Sculptra® Work?
The biocompatible, biodegradable, synthetic material Sculptra® is made with—called poly-L-lactic acid—gradually and naturally gets absorbed by the body. When this happens, lost collagen is rebuilt. A specialist administers a series of Sculptra® injections to achieve this. During treatment, Sculptra® is injected into the appropriate dermal plane, where strands of collagen support the skin's structure. Over time, this injectable assists the body in replenishing lost collagen. The number of injections needed varies from person to person and depends on how much collagen has been lost.
Who Can Undergo Sculptra® Treatment?
Ideal candidates for Sculptra® treatment are adults with facial wrinkles and folds who want to restore volume to the hollow areas of their face. If you are allergic to any ingredient in this product, have a history of keloid formation, or have a history of hypertrophic scarring, you should not use Sculptra®. Patients who are pregnant, lactating, breastfeeding, or under 18 should also not use Sculptra®.
How Long Does Sculptra® Last?
A complete treatment of Sculptra®, which is an average of three injection sessions over a few months, can last between two and five years. There are several applications of Sculptra®, including smoothing out facial lines and cheek augmentation.
Contact Us Today for Sculptra® Treatment
EpiCentre Skin Care & Laser Center is a world-class skin care and laser center that is dedicated to providing the best medical skincare services and products. In addition to Sculptra®, we offer a wide range of skin-rejuvenating injectables. Contact us today to schedule your consultation or to learn more about Sculptra® before and after results. We look forward to working with you.
Be the Most Beautiful You
Schedule a Consultation Today