Skip to Content
RHA Fillers in Dallas, TX
Now Offer the Entire RHA Collection
EpiCentre Skin Care & Laser Center provides various RHA fillers for residents of Dallas, TX and the surrounding areas. The RHA collection of dermal fillers—which includes Redensity, RHA 2, RHA 3 and RHA 4—is the most advanced hyaluronic acid (HA) treatment available, and we now offer the entire collection at our skin care and laser center. The unique formula of RHA filler provides our patients with more natural-looking results that are guaranteed to last. Read on to learn more about this injectable facial filler.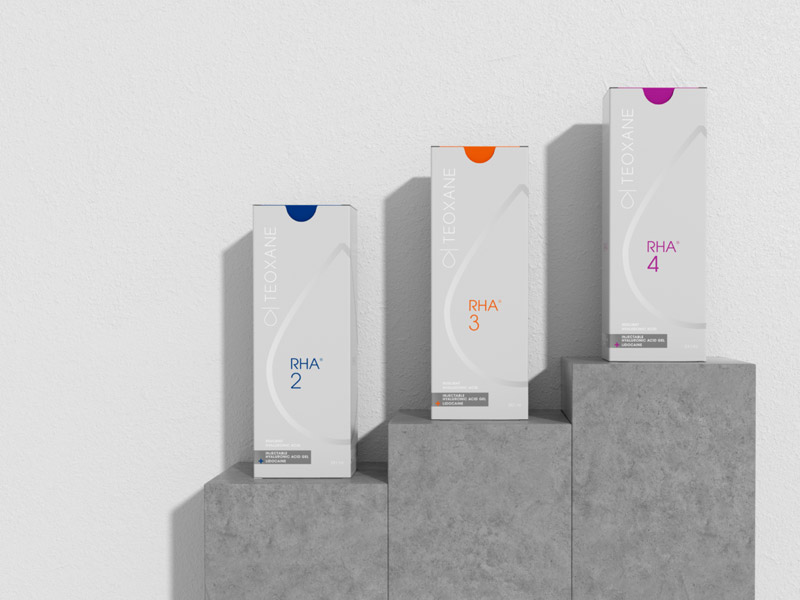 What Are RHA Fillers?
Resilient Hyaluronic Acid (RHA) fillers are the first hyaluronic acid filler formulated to treat dynamic lines while also allowing the injectable gel to move easily with your facial muscles. Previous solutions to alleviating expression lines and wrinkles completely immobilize these muscles. This causes patients to appear expressionless and unable to emote through facial cues. These results might appear unnatural and discouraging to some patients. With RHA fillers, patients avoid unnatural-looking results.
The Benefits of RHA Fillers
RHA fillers give patients a wide range of benefits. These fillers also offer various advantages over other types of dermal fillers. These benefits include, but are not limited to, the following:
More affordable
Minimally-invasive
Provide more natural-looking results
Last longer and up to 18 months
Less likely to cause bruising or swelling
Can treat various facial areas
Contact Us Today About RHA Fillers
If you're looking to improve the appearance of dynamic lines with a natural-looking filler, the professional team at EpiCentre Skin Care & Laser Center has you covered. Whether you're looking for RHA lip filler or a different kind of dermal filler, we can help. The RHA collection provides long-lasting results that won't leave areas of your face immobile. Your facial rejuvenation needs are as unique as you are. Schedule a complimentary consultation today to learn more about the RHA fillers.
Be the Most Beautiful You
Schedule a Consultation Today