Skip to Content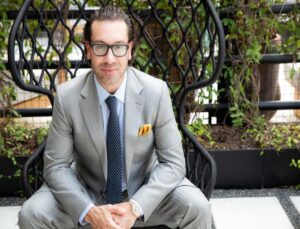 Meet Dr. Trovato!
Dr. M.J. Trovato is a board-certified aesthetic and reconstructive surgeon with sub-specializations in microsurgery, craniofacial, and pediatric plastic surgery. He is a member of the Dallas Plastic Surgery Institute, with its preeminent, state-of-the-art operating and recovery facilities, and laser center. Dr. Trovato is a Diplomate of the American Academy of Anti-Aging Medicine. As a founding member of the Pediatric Plastic Surgery Institute, he is a clinical instructor at Baylor University Medical Center and Texas A&M Medical School.
Dr. Trovato takes a highly individualized approach each patient. His hallmark incorporates aesthetics and function with a comprehensive patient consultation that utilizes all aspects of anti-aging medicine, hormone therapy, weight-loss therapy, and surgery to achieve dramatic, yet natural results, and promote longevity. Dr. Trovato's patients refer their family and friends because they look and feel healthy.
Dr. Trovato's most frequently requested procedures include breast lift and augmentation, abdominoplasty, and his signature minimal access neck lift. Patients continually refer to Dr. Trovato for Botox, fillers, and minimal downtime, in-office procedures, such as eyelid lifts, fat grafting and cheek lift, lip rejuvenation and lift, chemical peels, and lasers. He is considered a go-to expert for male plastic surgery procedures, such as neck lifts, and pectoral and chin augmentation.
EXPERTISE:
ThriveMD™ Age Management Strategies
Male Aesthetic Procedures & Minimally Invasive, In-Office Neck Lift
KidKutsMD™ Concierge Plastic Surgery
Pediatric & Craniofacial Plastic Surgery
Rhinoplasty & Revisional Rhinoplasty
Aesthetic & Reconstructive Breast Surgery
Mommy Makeover Surgery & Labioplasty
Post-Bariatric Plastic Surgery
BallancerPro™ Lymphatic Massage Therapy
EDUCATION:
A. cum laude, Duke University
D. Alpha Omega Alpha, Rutgers University
Residency, Rutgers Medical School
Fellowships, Buncke Clinic and UT Southwestern Medical School
More information can be found on his website, drmjtrovato.com.