Skip to Content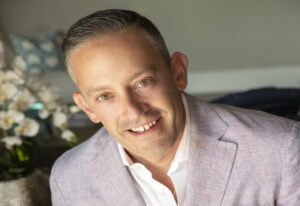 Meet Dr. Armijo!
From a young age, Dr. Bryan Armijo was keenly aware of surgery's power to heal people not only physically, but emotionally as well. Having breast cancer survivors in his family, he innately understands the profound difference that reconstructive surgery can make in a person's life. Through his work, Dr. Armijo aspires to restore a sense of hope and grant closure to his patients as they emerge from a challenging time so they can look and feel their best.
After completing his Bachelor of Science degree in Human Nutrition at Arizona State University, and his medical degree at the University of Arizona College of Medicine, Dr. Armijo decided to pursue specialization in reconstructive breast surgery. He initially completed a Residency in Plastic and Reconstructive Surgery at Case Western Reserve University and University Hospitals in Cleveland, Ohio, where he earned several honors. With his natural aesthetic sense and dexterity, he went on to excel while completing a highly competitive Fellowship at the University of Texas Southwestern Medical Center in Dallas, a role that led to serving as an Assistant Instructor for several years.
Dr. Armijo also offers his cosmetic patients a superior level of care. Patients in the Dallas-Fort Worth and surrounding areas seeking breast augmentation, mastopexy, and body contouring, trust Dr. Armijo to provide both an accomplished surgeon's skill paired with a compassionate doctor's care. Dr. Armijo will support them throughout their transformation, providing thorough preoperative consultations and attentive postoperative follow-up.
Dr. Armijo is certified by the American Board of Plastic Surgery. He's not only a member of the prestigious Dallas Plastic Surgery Institute, but is also currently a member of the American Society of Plastic & Reconstructive Surgeons, the American Society for Aesthetic Plastic Surgery, the Texas Medical Association, Dallas Medical Society and the American Medical Association.
If you have any questions, or you'd like to arrange a consultation, you may contact Dr. Armijo's office at 214-540-1434 and a member of his staff will be more than happy to help you.
More information can be found on his website, bryanarmijomd.com