Skip to Content
FAQs About the Eclipse Micropen Elite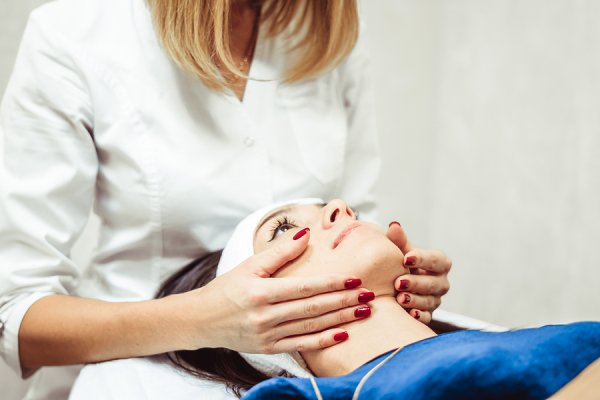 The Eclipse MicroPen Elite is an innovative anti-aging treatment available at some state-of-the-art medical spas. This medical-grade micro-needling device can produce dramatic improvements in common problem areas of the skin. If you're dissatisfied with signs of aging or skin damage, you can talk to a medical spa provider to find out if the Eclipse MicroPen treatment is right for you.
What can it do?
Micro-needling is a safe, effective way to rejuvenate the skin and support a youthful appearance. The Eclipse MicroPen Elite is capable of improving these areas:
Skin texture
Skin softness
Skin tone
Micro-needling can reduce the appearance of the following cosmetic concerns.
Fine lines and wrinkles
Stretch marks
Hyperpigmentation
Acne scars
Traumatic scars
How does it work?
Micro-needling is non-surgical, non-ablative therapy that creates very tiny "channels" in the skin with the use of fine needles. This precisely controlled process triggers the production of collagen and elastin and new capillaries. The increased production of these essential ingredients for skin health is responsible for the dramatic benefits of the Eclipse MicroPen Elite.
Where can it be used?
Micro-needling is often performed on the face since the signs of aging here are usually the most bothersome for individuals. But it's actually safe to use virtually anywhere. Your provider could use it on your:
Back
Abdomen
Legs
Arms
Hands
Décolletage
Neck
What will the treatment feel like?
Treatment with the Eclipse MicroPen is well-tolerated. The provider applies a hydrating gel to the area to improve the comfort level. It's normal to feel a mild prickling or scraping sensation during the treatment. This will resolve quickly, as most treatment sessions are only about 30 to 45 minutes long.
Is there any downtime required?
There aren't any activity restrictions, but you might want to stay at home for a day anyway. This is because the treated areas of skin will turn red. Sometimes, redness resolves in just 24 hours.
EpiCentre is pleased to provide revolutionary skincare solutions to our valued patients. The Eclipse MicroPen Elite is one of the many anti-aging treatments we offer in Dallas. Call 214-887-1577, and let us know how we can help you look as young as you feel.