Skip to Content
Fraxel Laser Therapy in Dallas, TX

Fraxel Treatments for Skin Rejuvenation
If you want to look younger without surgery or extended downtime, Fraxel laser treatments may be the best answer for you. EpiCentre Skin Care & Laser Center offers our Dallas, TX patients Fraxel laser treatments as a non-invasive way to look and feel younger. By only targeting a fractioned amount of your skin, Fraxel offers fast and effective results. Our team is passionate about helping patients find the most innovative and effective ways to look and feel their best. Our Fraxel laser treatments fall under our exemplary Body Treatments & Laser Therapy services. We'll tell you all you need to know about Fraxel lasers and what they can do for you.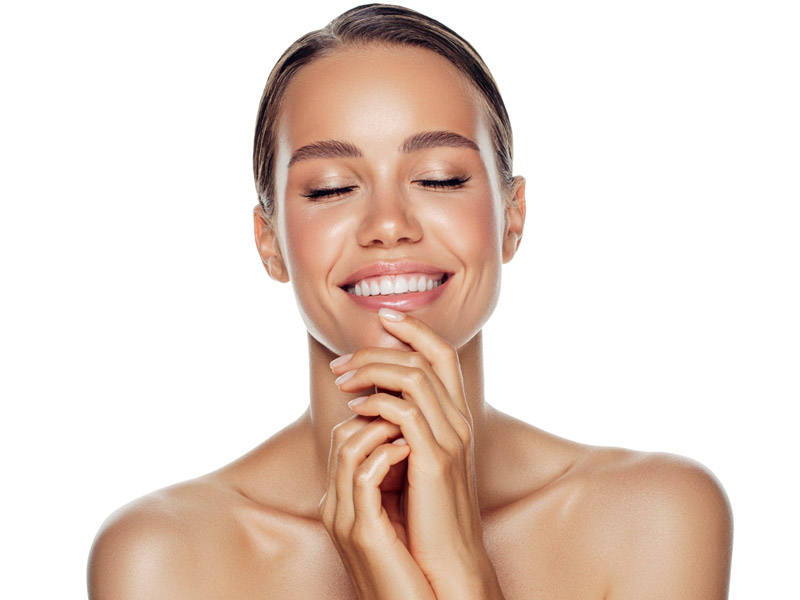 What Does Fraxel Treat?
Fraxel laser treatments can treat anything on the skin's surface, including:
Fine Lines
Photo Aging
Scarring
Age Spots
How Does Fraxel Dual Laser Treatment Work?
Fraxel works by targeting one treatment area at a time. The dual laser treatments use microscopic laser columns that penetrate deep into your skin to address problems. The Fraxel light energy naturally stimulates your skin's collagen, helping to boost skin cell rejuvenation. New skin cells smooth creases and heal your skin from the inside out.
Benefits of Fraxel Treatments
Fraxel laser therapy offers many benefits, including:
Reduces fine lines and wrinkles
Helps skin feel fresher and healthier
Clinically proven to be safe
Treats mild scarring
Evens out skin pigmentation issues
Effective results without surgery
Fraxel Laser Preparation
Follow these tips before your Fraxel laser treatment for optimal results:
Stop all skin treatments, including laser hair removal and waxing of the area
Avoid sun exposure
Avoid abrasive scrubs and retinol treatments
How Long do Fraxel Results Last?
The duration of Fraxel skin resurfacing treatments depends on the patient's goals and skin issues. Typically, Fraxel treatments should last about a year. We recommend regular touch-ups for optimal results.
Are Fraxel Lasers Painful?
Most patients report that Fraxel lasers are comfortable and tolerable. We apply numbing cream to alleviate any pain. You may feel a stinging or burning sensation as with any laser treatment.
Aftercare for Fraxel Laser Treatments
The most important things to do after a Fraxel laser treatment include:
Treat your skin as if you have a sunburn with an ice pack to reduce heat
Use gentle cleansers and moisturizers recommended by your provider
Take over-the-counter pain relievers to minimize discomfort
Sleep with your head elevated
Never pick at your skin
Fraxel vs. Halo Fractional Laser Treatment
We offer two similar yet different innovative laser treatments, including the Fraxel Dual and Halo Hybrid Fractional Laser. Fraxel Dual laser treatment address a broad range of age-related skin conditions. Both use fractional light energy to stimulate natural collagen production. Fraxel also rejuvenates cells below the surface of your skin and reduces the look of scars and wrinkles by smoothing out creases. Fraxel and Halo are both non-surgical solutions to repair damaged cells using your body's natural healing process. The most significant difference is that Halo is the only hybrid fractional laser to provide comprehensive healing and resurfacing with the combined advantages of ablative and non-ablative lasers. We will consult with you to determine the best laser treatment option for your specific needs.
Why Choose EpiCentre Skin Care & Laser Treatment?
EpiCentre Skin Care & Laser Treatment is proud to offer Fraxel laser for treating wrinkles, acne scars, hyperpigmentation, and sun damage on the skin. Our highly trained professionals ensure you get safe treatments with the most effective results. We stay updated on the most innovative anti-aging and skincare treatments for optimal skin health. EpiCentre Skin Care & Laser Treatment's experienced staff of physician assistants, registered nurses, licensed aestheticians, and medical assistants have the highest qualifications for your safety. We're passionate about anti-aging and skincare results. When you want smooth, rejuvenated skin without surgery, we're here for you. Contact us today to schedule a consultation appointment.
Fraxel® Restore Dual Before & After
*Individual Patient Results May Vary




Be the Most Beautiful You
Schedule a Consultation Today