Skip to Content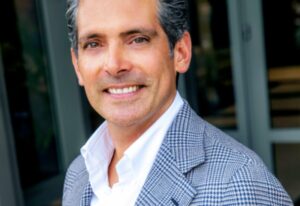 Meet Dr. Meade!
Dr. Ricardo A. Meade, board certified by the American Board of Plastic Surgery, has been a leading plastic surgeon in the heart of Dallas, Texas for 17 years. He specializes in aesthetic plastic surgery with an emphasis on face, breast, and body. He is sought after for his excellence in surgical outcomes, applying his experience with cutting-edge surgical techniques and strategies that are designed to last longer.
Dr. Meade's education journey in plastic surgery began at Duke University, training in general surgery and plastic and reconstructive surgery. Each of these years were focused on the highest level of patient safety and best surgical techniques. Following his residency, he refined his surgical sophistication through an aesthetic surgery fellowship at UT Southwestern Medical School and the Dallas Plastic Surgery Institute (DPSI) under several true masters in the art of plastic surgery.
In addition to raising his four sweet children with his lovely wife, and leading a busy practice at DPSI, he enjoys training aesthetic Fellows for the future direction of board-certified plastic surgeons. He serves on the executive committee at Dallas Plastic Surgery Institute to help guide the direction of the practice. As former medical director of the Dallas Day Surgery Center, it is clear that this is the premier facility to have elective plastic surgery performed.
Dr. Meade's excellent outcomes in facelifts, neck lifts, eyelid surgery, rhinoplasty, mommy makeovers, tummy tucks, breast lifts, and augmentations are sustained with his online reviews, which he invites you to explore! His warm demeanor and extensive experience in all types of plastic surgery immediately put patients at ease. "I most enjoy doing aesthetic procedures where I can witness life change by boosting self-confidence," he says. "Facial surgery is a great example. Each patient has unique needs that I have to first understand, then mold into reality."
A fluent Spanish speaker, Dr. Meade gives back to his community through his involvement with organizations, including Arise Africa, Edify global children's education and Watermark Community Church. He is a member of numerous professional organizations, including the American Society of Plastic Surgeons, the Texas Society of Plastic Surgeons, and the Dallas Society of Plastic Surgeons.
More information can be found on his website, doctormeade.com