Skip to Content
Learn More About PDO Thread Lifts
Are you looking to enhance your appearance with a thread lift? Consider the benefits of a PDO thread lift from EpiCentre Skin Care & Laser Center. We're among Dallas, TX most trusted skincare providers. Our staff is medically trained to administer extensive services to patients with various aesthetic goals. We provide everything from HydraFacials to thread lifts and ensure you're comfortable with the entire process. Many of our patients choose PDO thread lifts to enhance the look and feel of their skin. If you're interested in learning more about this procedure, feel free to reach out to our team! We're always here to answer your questions and address your concerns.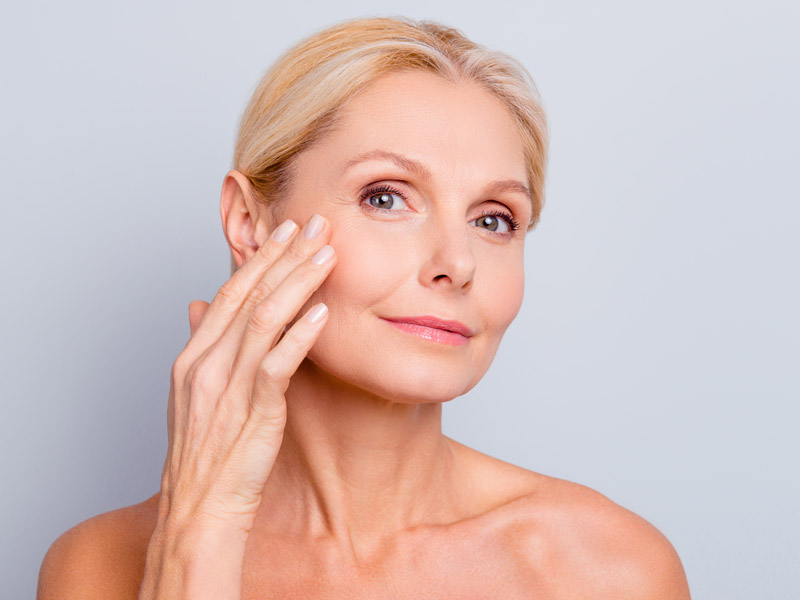 What Is a PDO Thread Lift?
Polydioxanone (PDO) threads have been used for decades in medical procedures, but they have recently become an effective cosmetic treatment. A PDO thread lift instantly lifts and tightens the facial skin. The threads encourage collagen production, which in turn, leaves your skin with a softer texture and fewer fine lines and wrinkles. PDO thread lifts are an excellent alternative to more invasive procedures.
Who Is a Candidate for a PDO Thread Lift?
Nearly anyone is a good candidate for a PDO thread lift. Patients looking to remove fine lines and wrinkles may benefit from this procedure. You may also qualify if you're looking to improve gaunt facial features or skin laxity. If you don't have time or funds for a conventional facelift, be sure to consider a PDO thread lift. This procedure is much less expensive than facelifts, making them a top choice for budget-conscious patients. Be sure to let us know about any medical conditions beforehand so we can ensure your safety. There are no reports of allergic reactions or serious side effects of the procedure.
Areas a Thread Lift Can Treat
PDO thread lifts are customizable! That means this treatment can be used to address all areas of the face. In most cases, patients come to us looking for an enhanced appearance in the following areas:
Under eyes
Eyebrows
Crow's feet
Cheeks
Nasolabial folds
Wrinkles around mouth
Jawline
Jowls
Neck
How PDO Thread Lifts Work
PDO thread lifts aren't the same as a typical thread lift. PDO thread lifts use injections to create fuller and younger-looking skin. Before treatment, we'll administer local numbing, so that you won't feel any discomfort. Once the skin is numbed, we insert needles loaded with PDO threads. These threads help to lift skin upward and tighten any sagging skin. We cut off any excess threads to finish the procedure. After four to six months, your skin naturally absorbs these threads without visible scar tissue.
Why Choose EpiCentre Skin Care & Laser Center
EpiCentre Skin Care & Laser Center stands out from the competition when it comes to skincare. Our staff maintains the highest qualifications, and all of our services are administered by nurse practitioners, registered nurses, and licensed medical aestheticians. If you'd like a doctor's opinion, a provider from Dallas Plastic Surgery Institute is on-site. We strive to create an environment where you feel comfortable and relaxed. You'll receive customized care that accounts for your medical history, time constraints, and aesthetic goals. Our team is committed to providing each of our patients with peace of mind. Learn more about the difference we make.
Contact Us for More Details
If you'd like more information on this innovative treatment, EpiCentre Skin Care & Laser Center is happy to accommodate you. Simply get in touch with our friendly staff and ask about PDO thread lifts. Our team in Dallas, TX offers free consultations where we'll discuss your needs and timeframe. No matter your aesthetic goals, we're committed to helping you safely achieve them. Contact us today to get started.
Find out if the PDO Thread Lift is right for you! Call EpiCentre Skin Care & Laser Center at 214-887-1577.
Be the Most Beautiful You
Schedule a Consultation Today